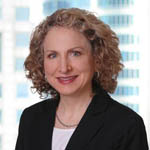 Lisa K Tesarik
Lisa K. Tesarik, CFA
Managing Director, Manager of Product & Platform
CIBC BANK USA
Chicago, Illinois
Speaker Bio
Lisa K. Tesarik, CFA
Managing Director, Manager of Product & Platform
CIBC BANK USA
Chicago, Illinois
Does your firm or the firms that you oversee have a strong investment due diligence process in place? Can you or the firm easily answer the question: "Please describe your process for hiring and, if necessary, firing a manager?"
Lisa will address these questions as she discusses the importance and key attributes of having a robust investment oversight process. Her session will cover:
The fundamental components to establish a structured program for the search, selection and oversight of investment managers.
Ways in which to maintain the integrity of the established process.
Whether due diligence is needed for firms using only proprietary strategies or passive investments or even just a consultant.