Conference Materials

UDAAP
Monday, April 28, 2014 9:30 AM - 10:30 AM
Speaker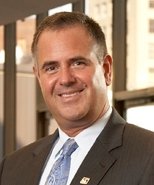 Gregory Imm
SVP, Chief Compliance Officer & Director, Community Affairs/Fair Lending & Responsible Banking
FIFTH THIRD BANK
Cincinnati, Ohio
Speaker Bio
Session Description
Under the Dodd-Frank Wall Street Reform and Consumer Protection
Act (Dodd-Frank Act), all covered persons or service providers are legally
required to refrain from committing unfair, deceptive, or abusive
acts or practices (UDAAP).
Seems simple, huh? Not with very limited supervisory guidance (unless
we count the numerous UDAAP-related enforcement actions over
the past 18 months) and extremely wide possible interpretations of the
UDAAP provisions. Financial institutions are struggling not only with
interpretation but also implementation. This session will help you
understand what practices may help you avoid the UDAAP trap.
Session Material