FIRMA®
The Fiduciary & Investment Risk Management Association, Inc.
The Fiduciary and Investment Risk Management Association, Inc. (FIRMA) is the leading provider of current and relevant fiduciary and investment risk management education and networking opportunities to risk management professionals of banks, trust companies, investment advisors, broker-dealers, insurance companies and other providers of financial services. FIRMA has the objective of providing fiduciary risk managers with the tools and knowledge needed to perform their functions in the rapidly changing financial services landscape. Become a Member Today!
REGISTER NOW!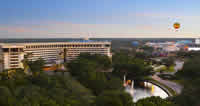 28th Annual FIRMA National Risk Management Training Conference
Hilton Orlando Lake Buena Vista
Orlando, Florida
April 27-May 1, 2014

REGISTER

DOWNLOAD BROCHURE

CONFERENCE MATERIALS

FIRMA Strategic Partners
FIRMA is pleased to present a list of our Industry Partners:
FIRMA would like to thank our friends who sponsor our nationally recognized education and training programs. We would also like to thank our partner organizations who provide our members with additional resources that complement the training offered by FIRMA. The support of our sponsors and partner organizations is critical to our success in providing members with the quality training opportunities and networking forums they expect and demand.
Provided below are links to the websites of our current sponsors and partner organizations. We encourage all FIRMA members to visit these websites and to patronize these loyal organizations who serve FIRMA and our members so capably.
General Trust Discussion: Cost basis reporting for Debt Instruments Chief Fiduciary Officer posted on December 4, 2013, 7:28 pm:
We are in the process of determining our default position for how to treat bond premiums and discounts. We are considering amortizing/accreting them for agency accounts and just amortizing the premium but not accreting the discount for trust accounts. Was wondering what other institutions are doing. Thanks
Visit the discussion forum to exchange ideas with your peers today! >>