Join Firma Today!
This the feature article from our Issue #2, 2018 FIRMA FORUM Newsletter. Members can view the entire issue, and past issues, in our archive
Data Analytics is a Game Changer for Internal Audit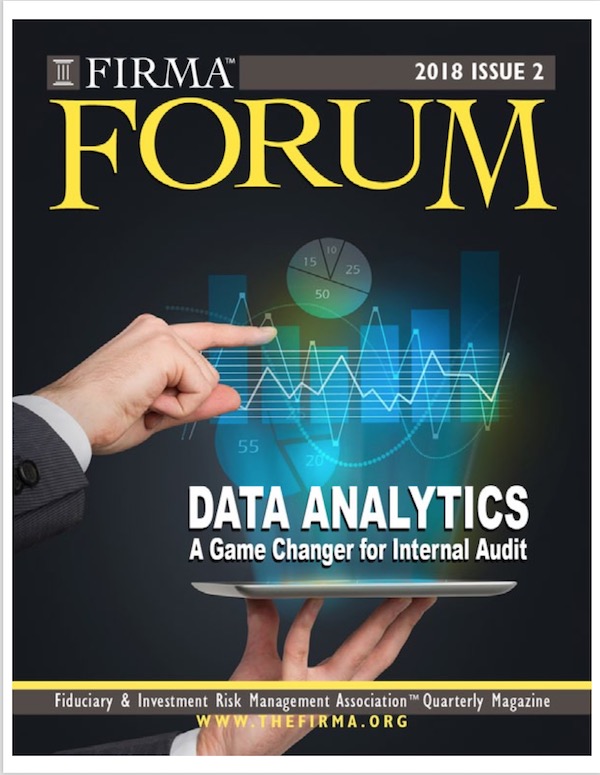 Emerging technology is changing the internal audit function at nancial services rms. The digitalization revolution is well underway and nancial institutions are competing with disruptors in the nancial technology, or ntech, sector. Machine learning (ML) and robotic process automation (RPA) are among the many emerging technologies and innovations that internal audit functions need to embrace and employ if they are going to deliver deeper insights in a more ef cient and effective manner. Increasingly, the ability to use big data and powerful analytics tools to more effectively manage operations and execute strategic plans will become a major competitive advantage for nancial services rms.