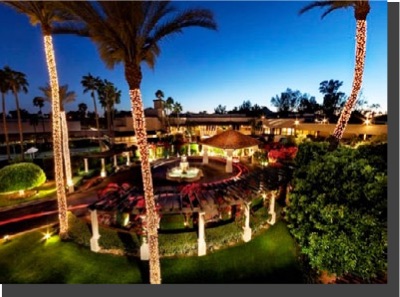 SAVE THE DATE IN 2020... WE ARE MOVING SOUTHWEST!
Join us May 3-7, 2020, when FIRMA will be hosting the 34th Annual National Risk Management Training Conference at the beautiful Scottsdale Resort at McCormick Ranch
in Scottsdale Arizona.
2019 National Training Conference
Orlando, Florida - May 5-9, 2019
FIRMA's 33rd National Risk Management Training Conference Summary
Wyndham Grand Orlando Resort Bonnet Creek
From the west coast to the east coast, FIRMA moved across the country in 2019 to the warm and sunny city of Orlando to host its 33rd national training conference with an always deep and diverse series of keynote addresses and breakout sessions across multiple topics in our industry. This year FIRMA hosted over 300 conference attendees, sponsors and guest speakers. The feedback from the attendees, sponsors and speakers has been extremely positive and creates the excitement for the FIRMA board to top it off in 2020.
Both members and non-members at the conference heard from a very impressive speaker line-up of industry experts, consultants, accountants, risks managers and regulators on a wide array of topics. Some of our guest speakers were returning speakers and have become well known to our FIRMA family. How- ever, we were really excited this year to have a number of new professional contributors that provided their insights to our attendees. Many of these new speakers came away from their rst FIRMA conference experience, impressed with the membership, the unique focus we put on this part of our industry and many asked if they could come back, which we feel is a strong statement on the quality of our program.
Planning for the 33rd annual conference began in a conference room in June of 2018 in Phoenix. The board gathered for our annual strategic planning meeting to begin laying down the foundation for the program in Orlando. As we have tried to every year, the board worked hard to address the desire for ex- panded sessions and really used your feedback and input to frame up the program. Using this input, we were able to bring to our members a program with 2 pre-conference workshops, 6 general sessions, over 40 breakout, regulatory updates and roundtable sessions and in some cases, because of popularity the topic, repeat sessions.
The conference also featured a diverse series of keynote speakers and topics ranging from cyber security to reputation risk to top duciary risks. We want to thank those that provided the keynote discussions to our full membership during the week. A BIG FIRMA THANK YOU goes to:
Michael A. Echols, CEO Max Cybersecurity, LLC: Secure Cyber Life: The Government is Not Coming To Save You - Mr. Echols started out the conference on Monday providing us with a riveting insight into the threats we face in our industry from cyber hackers and what types of

strategies are effective for creating a culture of cybersecurity.

Josh Picov, Senior Vice-President, Enterprise & Conduct Risk Management, CIBC:Reputational Risk Management in Financial Services - Mr. Picov addressed the importance of reputational risk and explored how nancial service companies are managing reputational risk, not only at the transactional level but also through holistic, enterprise-wide alignment across multiple dimensions of their organizations.

Louis Pellicori, Chief Technology Of cer, The Glenmede Trust Company: Thinking Anew For All Things Digital - Mr. Pellicori brought his expertise as a CTO to the conference

discussing how much we have come to rely on technology in our personal and professional lives and how technology and access to information is rapidly changing the nancial services industry.

James M. Marion, National Fiduciary Advisor Executive U.S. Trust, Bank of America:Top Five Fiduciary Risks - A familiar face to our FIRMA family, Mr. Marion wrapped our conference on Thursday with an exploration of what he sees as the top ve duciary risks facing our industry and institutions.
One of the key bene ts that we provide to our attendees and speakers is the ability to interact with peers, getting to know one another and networking, which we feel is critically important. The conference and sponsor area was set up in a way that allowed for interaction, gathering in peer groups and taking pictures for the Conference Mobile App. We also introduced a new feature in the App called the Badge Game which encouraged attendees to interact with fellow attendees and sponsors, as well as engaging in the App itself for a fuller conference experience. Congratulations to our Badge Game overall winners: Michael Bridgeman and Bryan Simmons (tied 1st), and Julia Kirby and Susan Rush (tied 3rd).
Sunday evening, we hosted our annual New Attendee/New Member social at the top of the Wyndham Resort overlooking the gorgeous property that served as our host site. During the reception we provided introductions from each FIRMA Board member, insights into getting involved in peer groups and commit- tees. The gathering was a huge success.
Our annual Welcome Reception, held on Monday evening, provided an early conference opportunity for all attendees to gather, meet one another and enjoy some great dinner options while being entertained by steel drum music adding to an already wonderful tropical setting around the pool.
On Wednesday, May 8th, the FIRMA Board along with our Executive Director Hale Mast, held the Annual Membership Meeting, hosted by FIRMA Board President, David Jonke. New and current board members were introduced during the meeting while an update on future regional conferences and the 2020 national conference was provided by Hale.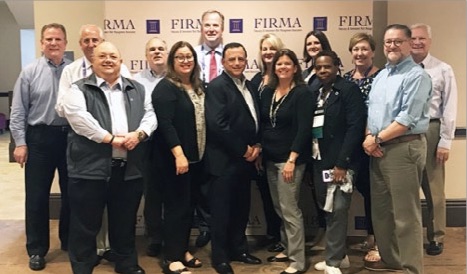 The 2019 FIRMA Board of Directors are:
Danielle Albrecht, President
Casey Jeanneret, Vice-President
William Norris, Secretary
Bradley Beshea
John Clark
John Temple
Jennifer De Vries
Bruce Goldberg
Cattie Fujisaki
Deanna Rankin
Marilyn Smith
FIRMA Executive Director, Hale Mast and the FIRMA Board would like to sincerely thank outgoing members David Jonke and Jeffrey Kropschot for their years of dedication and service to our organization and in helping to further the FIRMA mission. We know that without the support and contributions of the many professionals that volunteer their time, energy and knowledge, our conference would not be as successful as they have been in the past. We want to thank each and every one of those professionals who took the time to help us in 2019.
A special thanks goes out to Amy Caple and Ginger Hubner. Amy as you all know, along with Hale, keeps us moving and makes sure things get done. Ginger and her team helps to organize our annual conferences and oversee the logistics for our events. A BIG THANK YOU goes out to Amy and Ginger for all that you do for FIRMA. Also providing invaluable help throughout the event week were our three conference scholarship winners: Tony Palma, Julia Kirby, and Miranda Zerbst. Lastly and especially, we wish to thank our many great sponsors and exhibitors that participated during the week and contributed to the success of the conference. Our Orlando sponsors were:
Silver Sponsors
Argent Fiduciary Consulting Services
ITM TwentyFirst
TEAM Risk Management Solutions
Exhibitors
Broadridge
Deloitte & Touche, LLP
Jackson National
Innovest Systems
Proxytrust
RIC
Project Bridge Partners
Cannon Financial Institute
Trust Education Foundation
The FIRMA board is very pleased with this year's conference, the attendance and the feedback pro- vided by you all. We will take this feedback into our strategic planning meeting in July to map out the conference for 2020. Hope to see you then.