Join Firma Today!
This the feature article from our Issue #4, 2018 FIRMA FORUM Newsletter. Members can view the entire issue, and past issues, in our archive
Effectively Employing the Tools Provided by a Decedent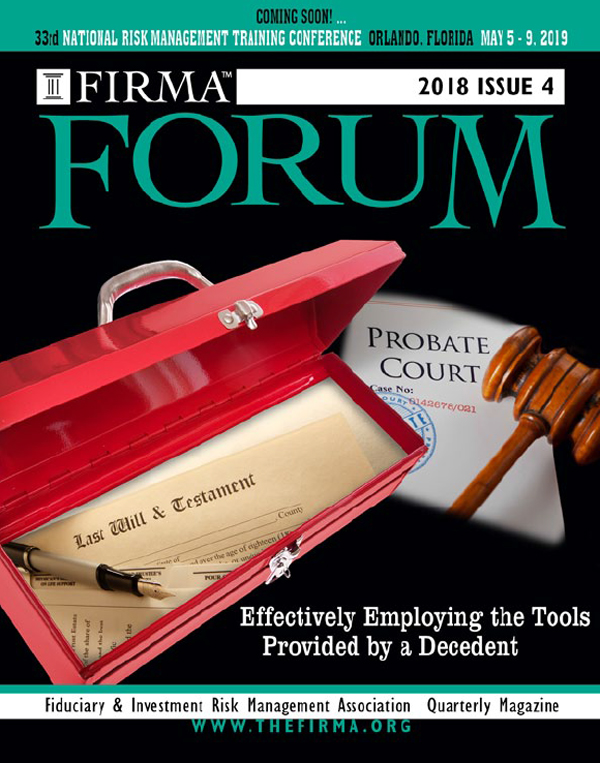 By Ray Koenig, Ashley Kisner and Chris Hopkins
Anyone who has read a lengthy user agreement regularly employed by companies like Apple and Amazon knows that arbitration clauses in business and consumer contracts are now commonplace. Arbitration, a form of alternative dispute resolution where a neutral third party listens to both sides of a dispute and makes a binding decision, has long been used by large companies as an alternative to lengthy and binding lawsuits.