Join Firma Today!
This the feature article from our Issue #1, 2022 FIRMA FORUM Newsletter. Members can view the entire issue, and past issues, in our archive
A Trustee's Role in Managing Trust Owned Life Insurance (TOLI)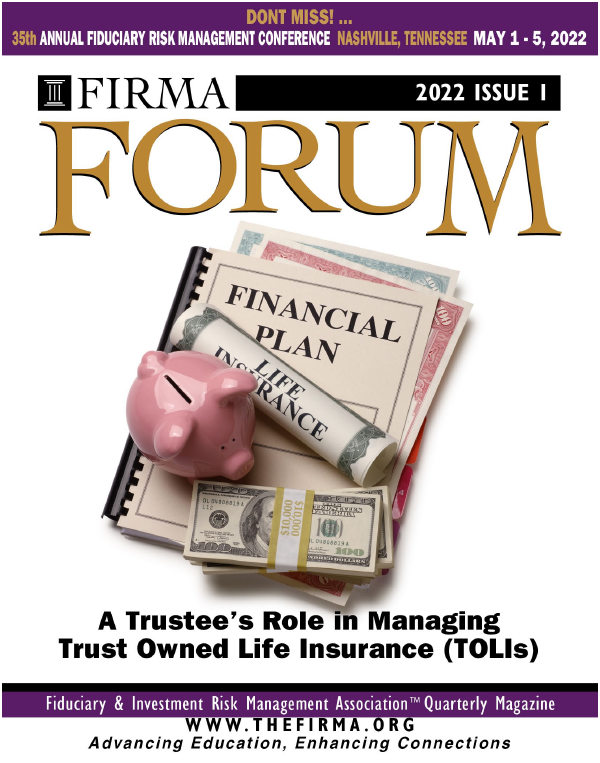 Spendthrift trusts include similar protections to an asset protection trust and are more widely respected in other states, but they also come with their own rules and requirements.
By the Life Insurance Trust Company Team
Trusts have long played an essential role in estate planning for many individuals and families. The assets held in trust can vary from real estate to stocks, bonds, insurance policies, jewelry, and other collectibles. This deep dive will focus on trust held life insurance policies, which can be considered a special asset class.