Join Firma Today!
This the feature article from our Issue #3, 2023 FIRMA FORUM Newsletter. Members can view the entire issue, and past issues, in our archive
What Role Should Compliance Play in ESG?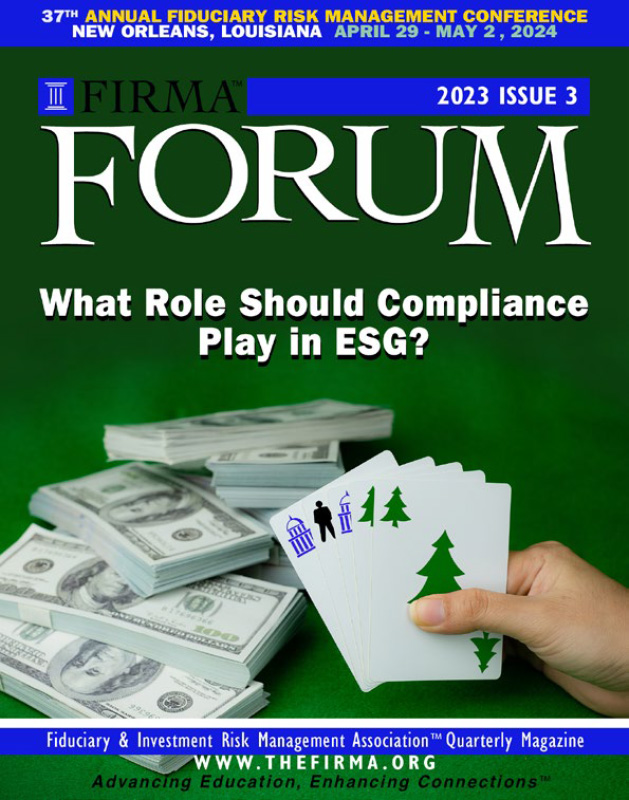 By Bernadine Reese and Jackie Sanz
Eric Knauss, President and Chief Investment Officer Proteus, LLC
Regulators and many other stakeholders are intently focused on how financial institutions address environmental, social and governance (ESG) matters. Within financial institutions, boards of directors, executive management and much of the C-suite are weighing in on the ESG strategy and approach. Chief compliance officers (CCOs), though, have been remarkedly silent. This void raises the obvious question "What role should Compliance play in ESG?" Read More...