Join Firma Today!
This the feature article from our Issue #4, 2022 FIRMA FORUM Newsletter. Members can view the entire issue, and past issues, in our archive
Identifying and managing the critical risks of third-party providers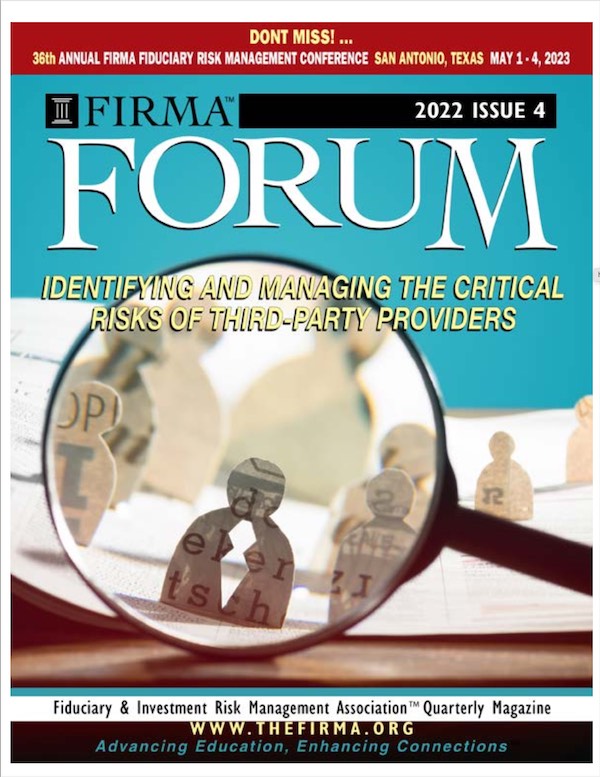 Much has changed in three decades. Today, it is commonly understood that third-party providers to FIs include a broad array of technology and other service providers (although the lack of a universal definition does complicate compliance efforts) and that identifying and managing the risks of these providers require a coordinated and continuous effort. And while long-recognized risks remain important, many other risks, such as concentration risk, also require attention.​ Read More...