Join Firma Today!
This the feature article from our Issue #3, 2019 FIRMA FORUM Newsletter. Members can view the entire issue, and past issues, in our archive
Managing Risk in an Agile Organization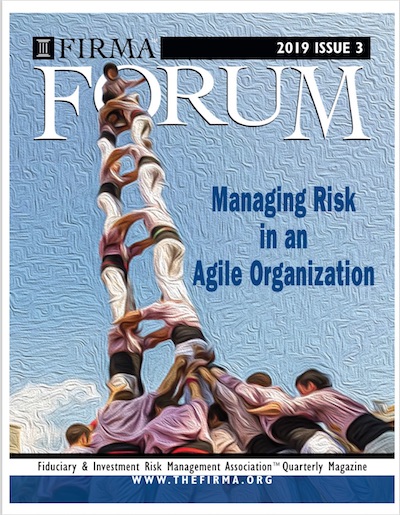 The Building Blocks of Agile Risk Management
by Dolores Atallo
Organizations are increasingly utilizing agile methods for executing technology projects as well as business change initiatives. Agile initiatives are generally completed by nimble execution teams working rapidly to spur business changes. As organizations move to agile delivery, control functions, including risk, compliance and business control teams, will need to rethink their interaction models for executing credible challenge and advising the business in near real- time methods.